03-16-2012, 04:09 PM
(This post was last modified: 03-16-2012 04:11 PM by old man dave 59.)
Mill Creek Arkansas
---
RIDING IS NOT A HOBBY, IT'S A LIFESTYLE
03-16-2012, 04:14 PM
RE: Mill Creek Arkansas
---
RIDING IS NOT A HOBBY, IT'S A LIFESTYLE
03-27-2016, 09:04 AM
RE: Mill Creek Arkansas
My girl and I have been
Waterfall Hunting
for many years now and we love to 4 Wheel drive to the more hidden and unaccessible to many others, off the beaten
h and we already have a big collection, but would like to
find more with your help
. We live in KC MO and go to Arkansas every year for our WFO Trailriders Mill Creek Spring event which the 4 main members set up every year.
We found this one last year from a locals info who we helped recover a Jeep fallen into a creek. We rode dirt bikes to it, but you can 4 wheel to it if you have a real serious FJ and don't mind scratches. I
e it to the top with the FJ last year, but didn't dare the rest of it without a partner. Mill Creek Arkansas area. This one I would have to show you, no directions or maps availabe, I'm making my own map. Others I will have directions for and would appreciate directions to other waterfalls to explore too.
This one was farther down the trail.
[COLOR="Red"]
Now this is not accessible unless you really have a bad boy FJ.
[[/COLOR]
Now this one I have been trying for 2 years to get to, but 2 days be
we got there a tornado went up the creek and devastated the area. we got to the top by going around and Bushwhacking into the top area.
Tornado damage
Trail to Waterfall area.
[url="www.youtube.com/watch?v=7hbzx-EINKc"]4 Wheeling in Arkansas - YouTube[/url]
---
RIDING IS NOT A HOBBY, IT'S A LIFESTYLE
03-27-2016, 09:24 AM
RE: Mill Creek Arkansas
Carol and I started the day off at Mill Creek area around noon on Saturday the 25'th by going down Mill Creek road and went to
Carol's Waterfall first.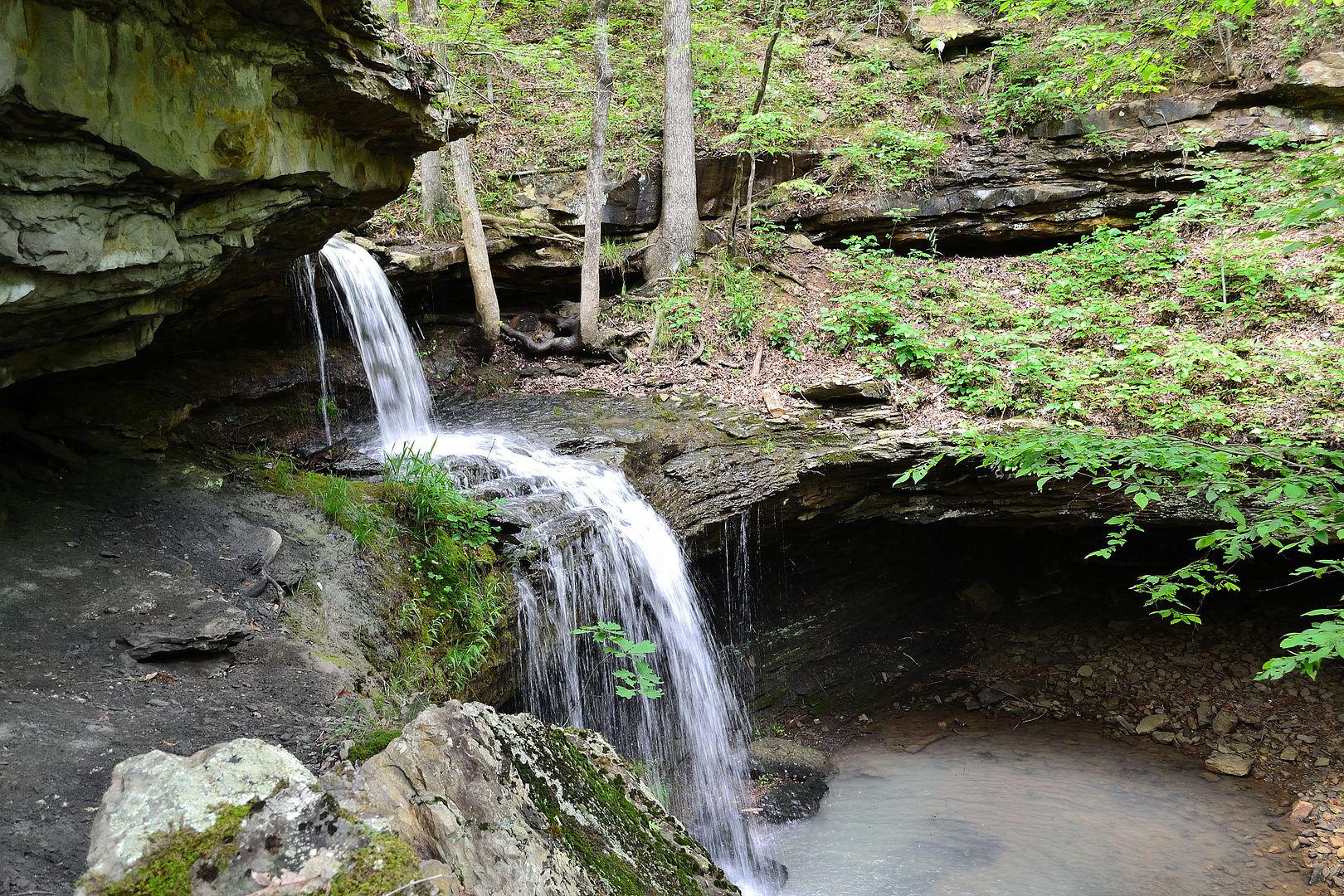 We stopped by the cabin on the lookout with the jeeps and left a card and note saying HI.
Then we started down the
Waterfall run
backwards and turned left at the first intersection where we always turn left going the other way. It was mildly rough and then we ran into a group of 6 side by sides and talked to them for a while. They were amazed we were down there with the FJ and said there were trails all over down there. One said he ownes the cabin right by the Mill Creek Entrance.
We started on down the trail and thats when we saw the
Mama bear and 2 cubs.
We went down the rest of the trail and it got real smooth and graveled road at the end and ended up on the Mill Creek short cut to Combs so we turned right and went past 2 camp sites, with many campers on each site, one on right and other on left. There was what we called the
car warsh
in the middle of the camp sites where we hit the cement creek crossing fast and washed the FJ many times. Also noticed the
swimming hole
on the South side where many locals were hanging out.
So we took a right where we thought the Watrfall Run Trail might be and we did find it the next day, but that day we took a left at the trail entrance at the creek. This is where we came back down to set camp which was a good camp site. The trail was not well traveled and a little too tight for the FJ in a few spots that we managed to get through any way.
Trail #1
Video of Trail # 1
CAMP
---
RIDING IS NOT A HOBBY, IT'S A LIFESTYLE
03-27-2016, 09:25 AM
RE: Mill Creek Arkansas
Day 2 of our 4 Wheeling Adveture.
This is what we were working to get to this weekend, Video of Waterfall Trail #2.
We started the day out witha road trip to Eden Falls and well worth the 1 hour 15 minute drive.
Here is the start of the trail with a
tree.
Then on to first bridge type cave.
Inside bridge cave.
Cave above that, would have to crawl in deep water to get far.
Then farther up to Eden Fall that comes out of the cave.
Above that you can explore the cave.
Inside the cave is a large hole that a waterfall is comming down in the middle.
And now one more picture of the Eden Falls.
Video of Eden Falls
---
RIDING IS NOT A HOBBY, IT'S A LIFESTYLE
03-27-2016, 09:26 AM
RE: Mill Creek Arkansas
When Carol and I got back from Eden Falls and Cave, we decided to do the Waterfall run that went right instead of left at camp. I posted this Video earlier, but this is the first part of the trail.
Video
Part 1 of the Waterfall trail VIDEO.
VIDEO
This is Watrfall # 1
This is a Watrfall that we Misssed on the dirt bikes and found in between Waterfall #1 and Waterfall #2
Waterfall # 2
VIDEO
We had a little trouble getting back over this section on the way back.
---
RIDING IS NOT A HOBBY, IT'S A LIFESTYLE
03-27-2016, 09:27 AM
RE: Mill Creek Arkansas
VIDEO
SO we got back late from our Waterfall trip right be
dark and started a big
to keep those Bears Away that we saw about 2 miles away the day be
.[/b]
[b]The next day we went to Byrd's Adventure Center and checked out the trails there. We tried one of the orange trails and would of had to get a good speed up to make it and really need a roll bar for this trail so we backed down and drove around the area and turned around 3/4 of the way through and went back to a trail I saw leading out of the property and went up that one. It was an ATV trail generally and we still
e it to the top. Here are some picures of the trail.
We ended back on a main gravel road at the top of this trail and went north to a few trails on the Arkansas Gazette map and
We found another Waterfall on this trail.
This trail ended up being to tight to go farther here so we turned around and went back and tried another section farther south and here we found all kinds of trails.
This is about where we saw an old sign saying ATV trail left and we went right farther down the trail heading north and saw the trail split 2 more ways and saw ATV riders. We had no Idea where these trails went and it got to rough for the FJ so we turned around and went back. Here are some
trees we saw on this trail.
---
RIDING IS NOT A HOBBY, IT'S A LIFESTYLE
03-27-2016, 09:29 AM
RE: Mill Creek Arkansas
Honestly, I don't think of Arkansas when I hear the word waterfall. I guess it's not as flat as I remember lol[/quote]
I wouldn't of thought that Arkansas had so many waterfalls, but there are Hundreds of waterfalls there. This on is about 1/2 mile of 4X4 road and then 1 mile hike.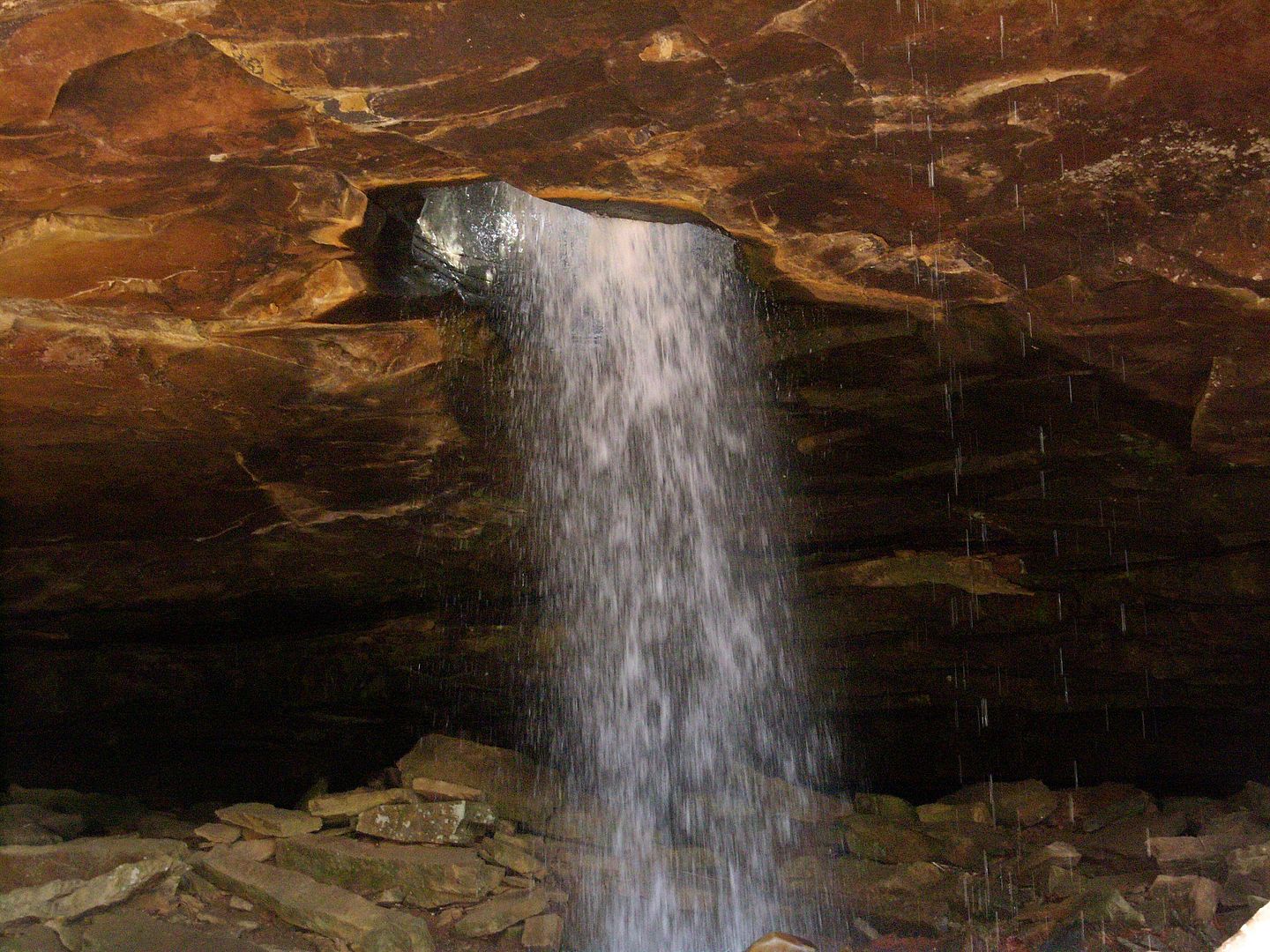 This is called the GLORY HOLE
.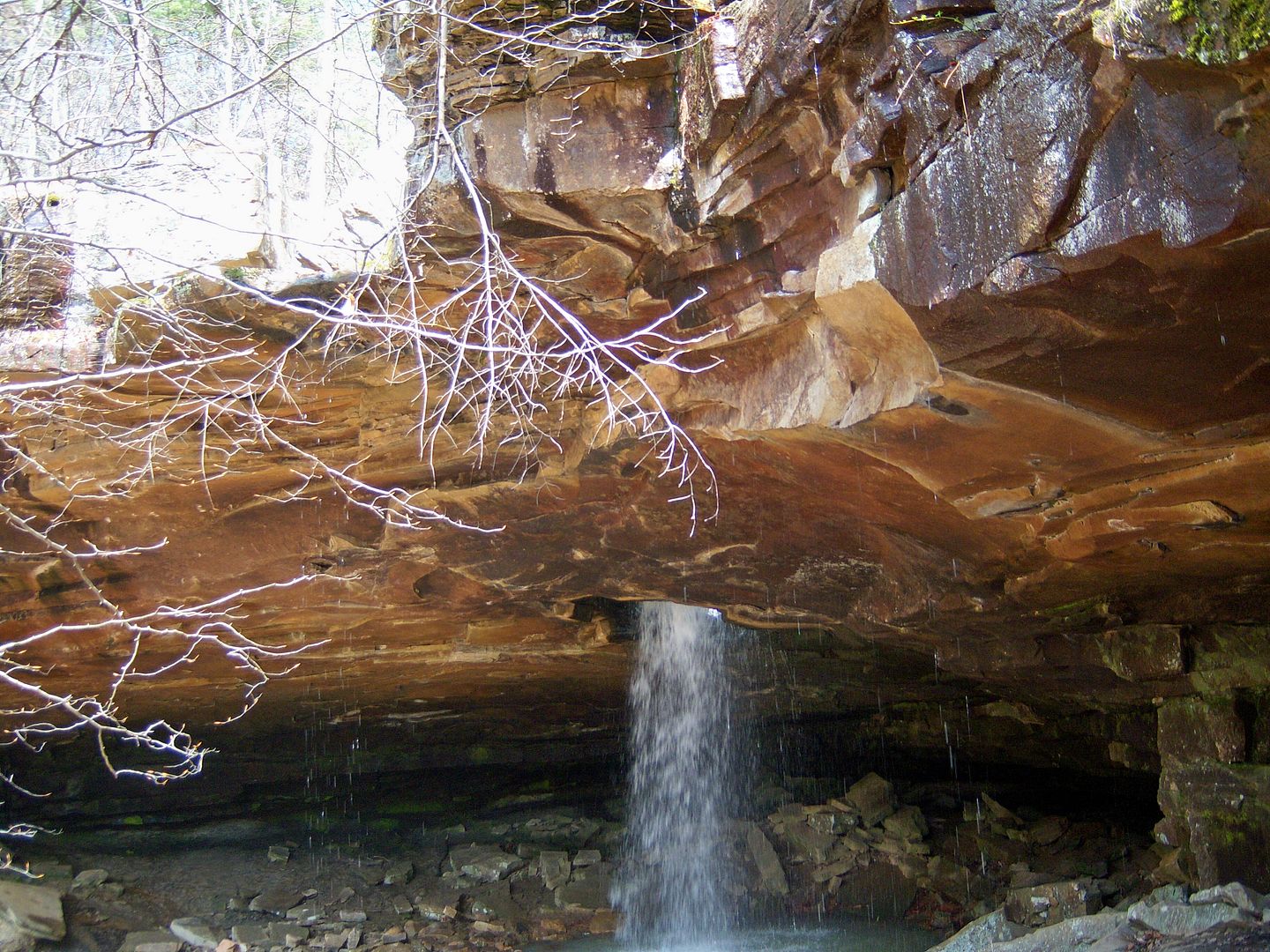 ---
RIDING IS NOT A HOBBY, IT'S A LIFESTYLE
User(s) browsing this thread: 1 Guest(s)